In 2016, Danang was honored by World Travel Awards as Asia's Festival and Event Destination, which has officially given the city its mark on the global tourism map as an attractive, modern and safe destination with many international events.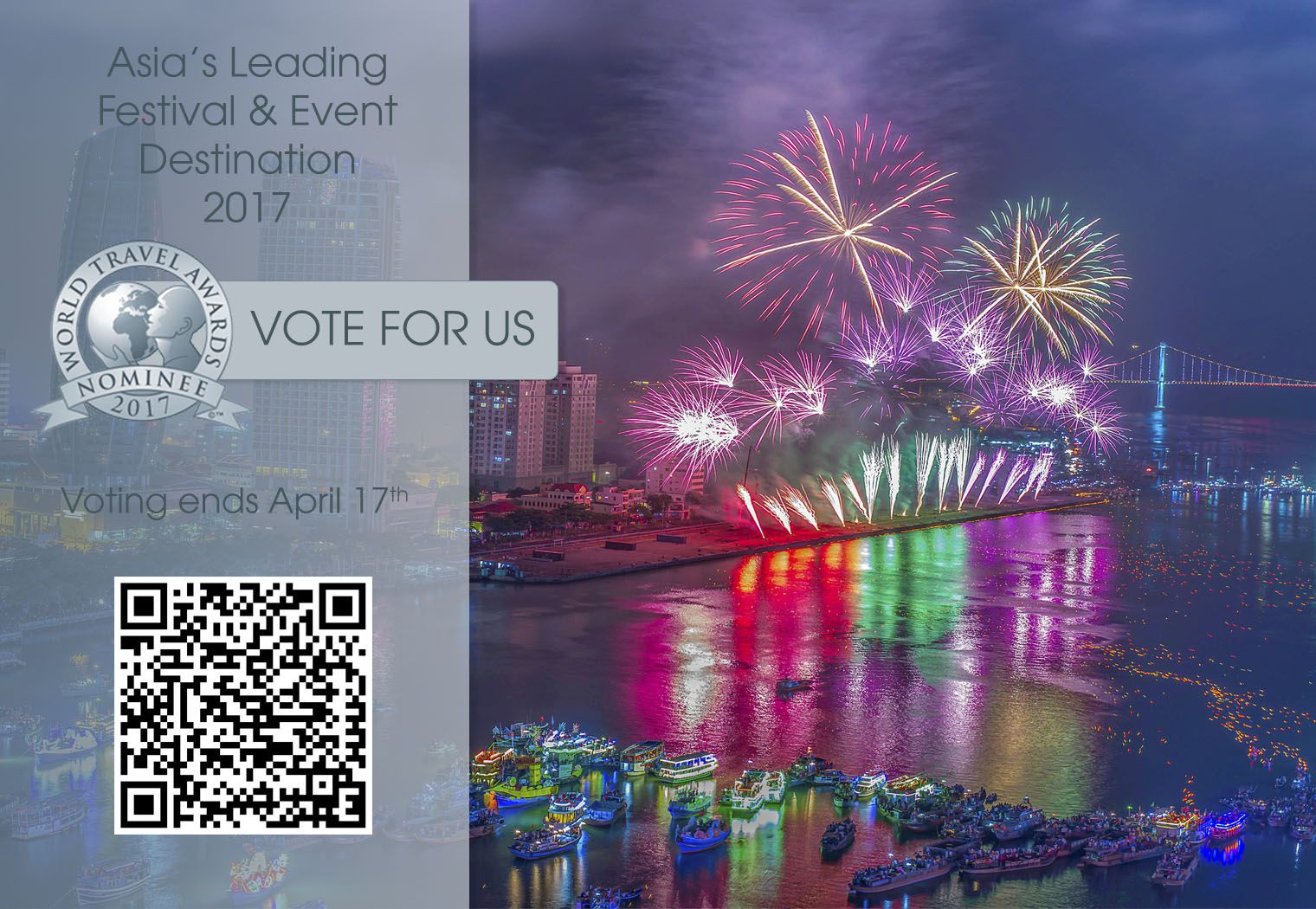 Once again, Danang has been nominated as Asia's Festival and Event Destination 2017 by World Travel Awards, with the award ceremony on the coming 4/6/2017 in Shanghai. Last year Danang has overrun 8 mega-city to achieve the title: Bangkok, Shanghai, Hongkong, Kuala Lumpur, Macao, Seoul, Beijing and Singapore.
In 2017, Danang will be hosting many international events such as Asia Golf Tourism Convention 2017 (May/2017), APEC Summit Week (November/2017), Danang International Fireworks Festival (April- June/2017) and many other supporting events…With the city's efforts in tourism branding and promotion, the possibility of Danang to continues winning this title this year is high.
HOW TO VOTE:
1. Go to link: https://www.worldtravelawards.com/vote
2. Sign in if you already have an account, otherwise you can follow these steps:
– Click Register to create a new account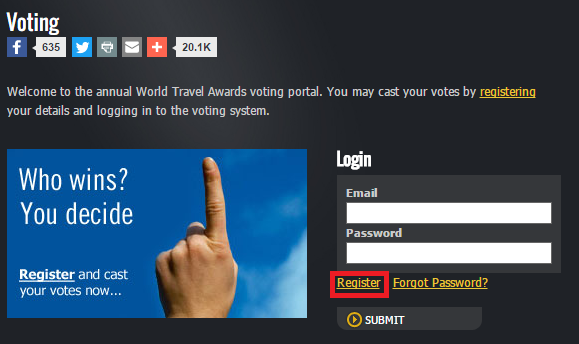 – Fill in necessary information and click Submit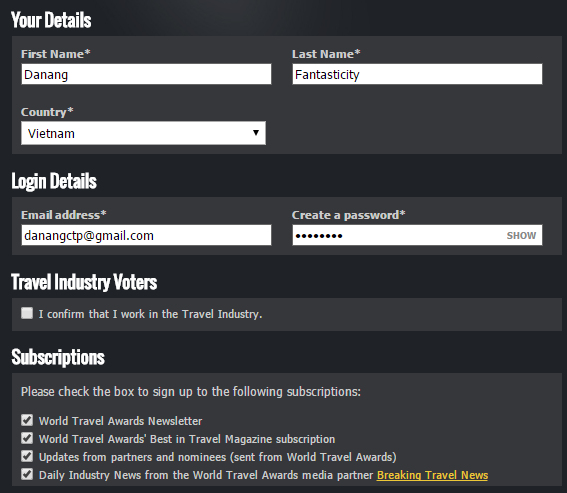 – You will receive a confirmation email and you need to verify your email address to complete registration.



– Click on "Click here to verify your email address" to confirm registration. You have successfully registered.
– Go to https://www.worldtravelawards.com/vote and choose region Asia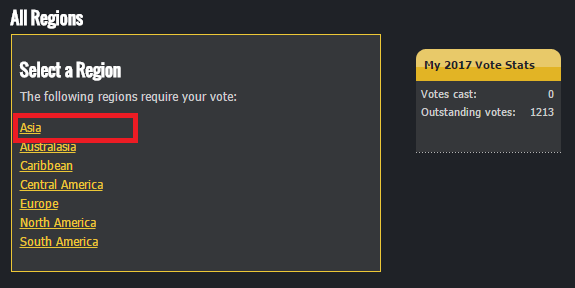 – On Outstanding Vote, choose number 32- Asia's Leading Festival & Event Destination



– Vote for Danang to give the city the opportunity to be honoured Asia's Leading Festival & Event Destination again at World Travel Awards.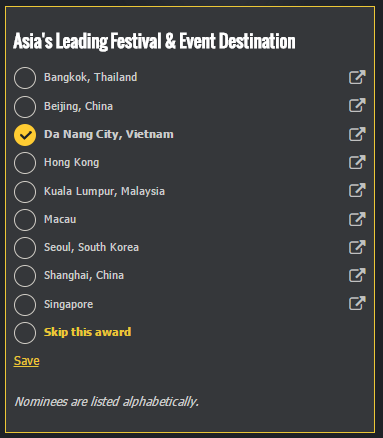 * Deadline for voting is 17/4/2017
WTA was established in 1993, to recognise, acknowledge and reward the leading travel, tourism and hospitality organisations in the world, those companies which push the boundaries of excellence in product and service, and create groundbreaking ideas. The brand has since developed into the most prestigious and comprehensive awards programme in tourism, and is recognised worldwide as the hallmark of industry excellence.
The Wall Street Journal is among the many publications that have heralded WTA as "the Oscar's of the travel industry".